It's that time of year again, the time of year literally no-one has been eagerly waiting for. Perhaps even less of you than that. It's time to once again put the champagne on ice (Yorkshire Tea in the pot), to roll out the red carpet (this year, a rather fetching off cut of carpet from "Beige Monstrosities R-US") and artfully arrange the snackettes in a bowl on the coffee table.
It's "thegeneral's 2014 Annual Round Up Award Ceremony With Optional Sausage On A Stick" and although last year's will take some beating (several of the bands have yet to get over me doing that impression of Judy Finnegan - and I'm still waiting for Matt Berninger to come and whisk me off my feet), we're going to carry on manfully and see what treats are in store for some of the bands and acts I've really loved this year.
Let us get cracking with some festive cheer...
The Best of The Best In Genres:
Best Bit of Prog-Rock Goodness For 2014
Rob Reed - Sanctuary
Released in July this year, this was a superb paean to Reed's fascination with Mike Oldfield, A wonderful, original composition, which took in elements of Tubular Bells, Hergest Ridge, Ommadawn and Incantations, this quickly became my most listened to album of the summer and garnered much critical acclaim for Robert. A thoroughly engaging and beautifully composed listen.
You can read my original post
HERE
You can buy "Sanctuary" from
HERE
Best Bit of Trippy Electronica for 2014
Ninetails - Radiant Hex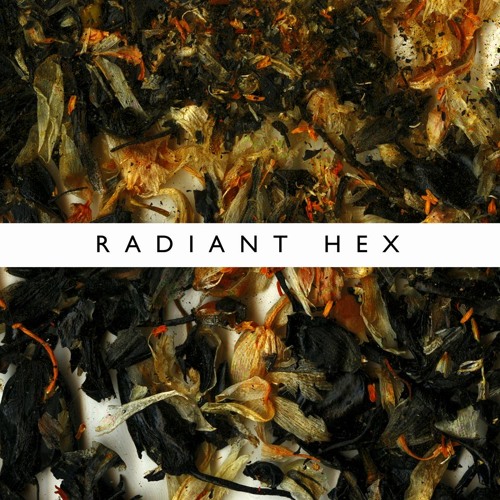 Liverpool's Ninetails have undergone something of a brilliant transformation since they released their initial EPs back in 2012, they've gone from a frankly marvellous and original complex guitar sound to a band that are now not afraid to experiment with soundscapes, trippiness and ambient delights. This was far and away my favourite bit of electronic tinged goodness this year and hopefully there'll be more to come from them in the not too distant future.
You can read my original post
HERE
You can listen to "Radiant Hex"
HERE
Best Punky Punks of 2014
Cross Wires - Assembly/Your History Defaced
Punk is such a contentious genre and many bands claim to fit into it, while being about as subversive as a Marks and Spencer's Mushroom Quiche. Cross Wires are a proper bona-fide punk outfit that really capture the essence of the music, yet still retain their own identity. "Assembly" was one of the best EPs I heard this year, without a doubt and it should be high up on any self respecting punk's playlist.
You can read my original posts
HERE
You can listen to Cross Wires
HERE
Best Shoegazers Since My Bloody Valentine Award
Mutes - MPDG
Mutes. Lovely lovely Mutes. When I heard their EP "MPDG" earlier this year it took me back to a time when my hair was long, my clothes were black and I walked around with a permanent air of ennui about me (though that might be last week if you listen to most of my friends). Mutes have brought the gentle art of shoegazing back with a 21st century twist, "MPDG" was an EP of lovely contrasts, great songs and beautifully thought out music. One to watch in 2015.
You can read my original post
HERE
You can listen to Mutes
HERE
The Folk Me (!) Alt-Country Award
Blair Dunlop - House of Jacks
I'm a big folk music fan, weaned on it from my youngest years - bands like Steeleye Span and Fairport Convention were some of my fondest and earliest musical memories and Blair Dunlop carries on than fine tradition, and puts his own spin on a genre that is often misunderstood. "House of Jacks" is a superb album, one for well initiated folkies, but also one for people who don't know much about the genre and want a good initiation - it's alt-country tinged brilliance shows Blair to be a very talented singer/songwriter/musician. More please, Blair, in 2015.
You can read my original post
HERE
You can listen to Blair
HERE
The Best of The Best Best Best Best
Most Missed Forevs, Like
Tusk
Tusk. Gone but nevs forgotten. There isn't much more to say. I thought I was bereft when Blank Maps split up, but I'll miss these guys heaps. There's still lots of time to catch up on their witty brilliance and musical aceness, so I heartily suggest that although they've gone, you click on my linkies and get acquainted. They were a brilliant band, much missed but hoping they'll return in some way, shape or form in the coming year or two.
You can read my posts about Tusk
HERE
You can listen to Tusk
HERE
Best Single of 2014
The Everglows - Sugary Sun
The Everglows have become an oft-featured fixture on these pages the last few months, but "Sugary Sun" was definitely my single of the year. I loved it for it's psychedelic tinged awesomeness, it imbued the 60s without turning into a pastiche. This is one of those tracks that makes you glad to be alive. I'm expecting great things from them next year.
You can read my posts on The Everglows
HERE
You can listen to The Everglows
HERE
Best EP of 2014
Static Future - Assembly
This EP was a very very welcome late musical addition to the year, I'd so loved the band's last single "Marseille" and this release "Assembly", coming earlier in December is just as wonderful. Static Future are a band of great talent, I love their slightly ska-y, punky, syncopated rhythms and strong vocals. They should be getting much more attention than they are - so make it your mission to add them to your playlists in 2015.
You can read my posts on Static Future
HERE
You can listen to Static Future
HERE
Best Album of 2014
Co-pilgrim - Plumes
Co-pilgrim were one of the loveliest discoveries I made this year and now I've found them I'm hooked. "Plumes" is a genuinely brilliant album, full of simply stunning harmonies and wistful melancholia. Reminiscent of bands like Teenage Fanclub, yet ploughing their own furrow in an effortlessly stylish way. This is a record I've played over and over and I'm really looking forward to seeing what they come up with next.
You can read my post on Co-pilgrim
HERE
You can listen to Co-pilgrim
HERE
Best Band of 2014
Flights of Helios
Easily my favourite act of the year. Flights of Helios have been a real joy to listen to. Their single "Factory", released in March is one of the best songs I've heard in years (the bassline at the start is IMMENSE) and they followed it up in fine style with a third outing called "Succubus" just in time for Halloween, which was equally captivating. They're a band that I'm going to continue to champion heartily and that really do deserve great success. A worthy winner.
You can read my posts on Flights of Helios
HERE
You can listen to Flights of Helios
HERE
So there you have it, thegeneral's blog of the year awards are complete - and it's now time for me to take a little break into the new year.
Every single band (whether featured in this review or not) have been a joy to feature on these pages through the last twelve months, and I've really enjoyed hearing from, listening to and writing about some genuinely outstanding music during 2014. Here's hoping 2015 is just as brilliant. I'm sure it will be.
It just remains for me to wish you all a safe, happy and peaceful Christmas and New Year - see you in January.
Much love
thegeneral