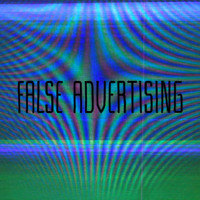 Super Bog Sunday continues apace with a cup of tea in one hand and some more great music about to fill your ears like something empty being er..filled with something fabulous.
For this next unexpected item in the bagging area, I'd like to introduce you to a super super band of lovelies based in Manchester (Manchester, so much to answer for...) called False Advertising. The band contacted me and asked if I'd put a little feature together on them and indeed I am more than happy to.
First of all, the necessaries - here are all their details.
You can find their website here:
falseadvertising.co/
You can find them on the Twitters here:
twitter.com/falseadv
You can find them on the Facebookz here:
facebook.com/falseadv?fref=ts
And finally, here is their Soundcloud page:
soundcloud.com/falseadv/i-dont-know
The last link takes you straight to a preview/taster track from their hotly tipped debut album "Give" which I'll hopefully be reviewing soon
False Advertising make such a great noise. Chris, Jen and Josh's sound is akin to everything that was awesomely brilliant about 1990s US college rock. Grunge tinged and fuzzy-scuzzy, their sound is conversely sharp and edgy. "I Don't Know" is arse kicking in its fabulosity - ragged round the edges with a brilliantly muted vocal. "Wasted Away" which you can listen to at
falseadvertising.co/music/
is similarly brilliant - the guitars get you right in the chest and Jen's vocal is really raw and emotional. These guys absolutely rock it and they're well worth a listen to - if these two preview tracks are anything to go by, the new album is going to be worth the wait.
They've got upcoming gigs at the Dot to Dot Festival in Manchester on 22nd May and also on June 20th at First Chop Brewing Arm in Salford. If you're local, make it your mission to go see them...they're one to watch...